Located in the southernmost area of Palm Beach County, Boca Raton is the second largest city in The Palm Beaches. Spanning a total of thirty square miles, the city offers an expansive five miles of pristine beaches.
The town of Boca Raton,  or as the locals call it 'Boca', was incorporated in 1925 at the height of the Florida land boom. The town council of the time commissioned famed Palm Beach architect Addison Mizner to design areas of the town in order to make it a 'world-class resort community'.  Mizner designed some of the city's most famous landmarks, such as the Boca Raton Resort and Club, Mizner Park shopping complex, and city hall.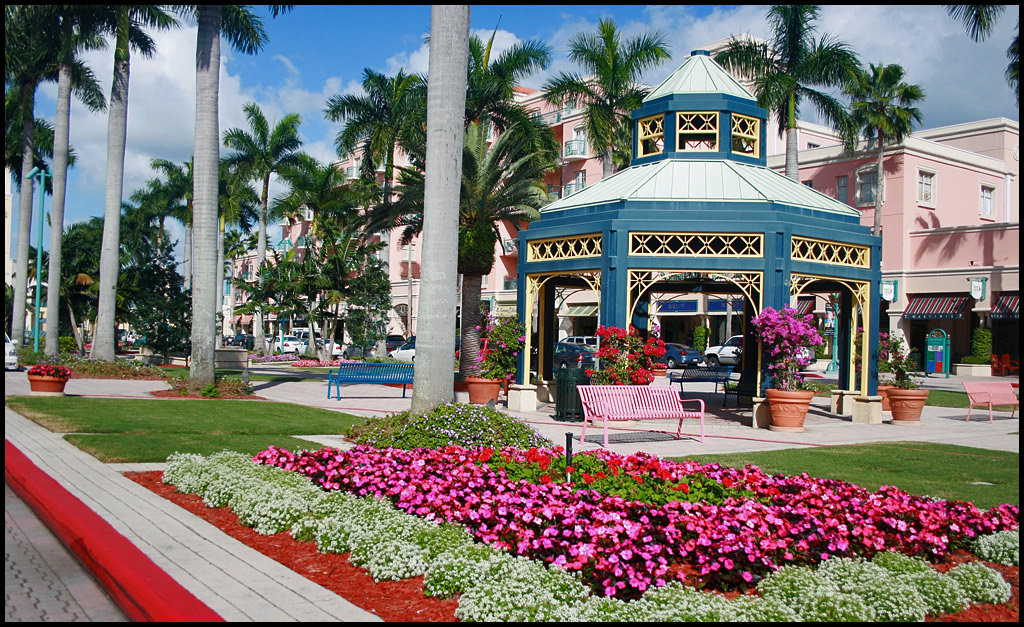 With beautiful walkways and decorative fountains, Mizner Park provides an area for pedestrians to take a leisurely stroll through a lush tropical paradise and explore the various restaurants and cinemas.
Mizner Park is also home to the Boca Raton Museum of Art. Although it is a small gallery, it has a very intimate feeling and offers top-rated traveling exhibitions and excellent permanent collections. The outdoor amphitheater also hosts numerous free concerts throughout the year along with various family recreational events.
Notable residents of Boca Raton include musicians Jon Bon Jovi, Ariana Grande, Dion DiMucci, Marilyn Manson, actor and entrepreneur Paul Newman, and tennis pro Andy Roddick.